30 avril 2018
My last article for Dutch the magazine is about my favourite plant shop in Amsterdam: Wildernis!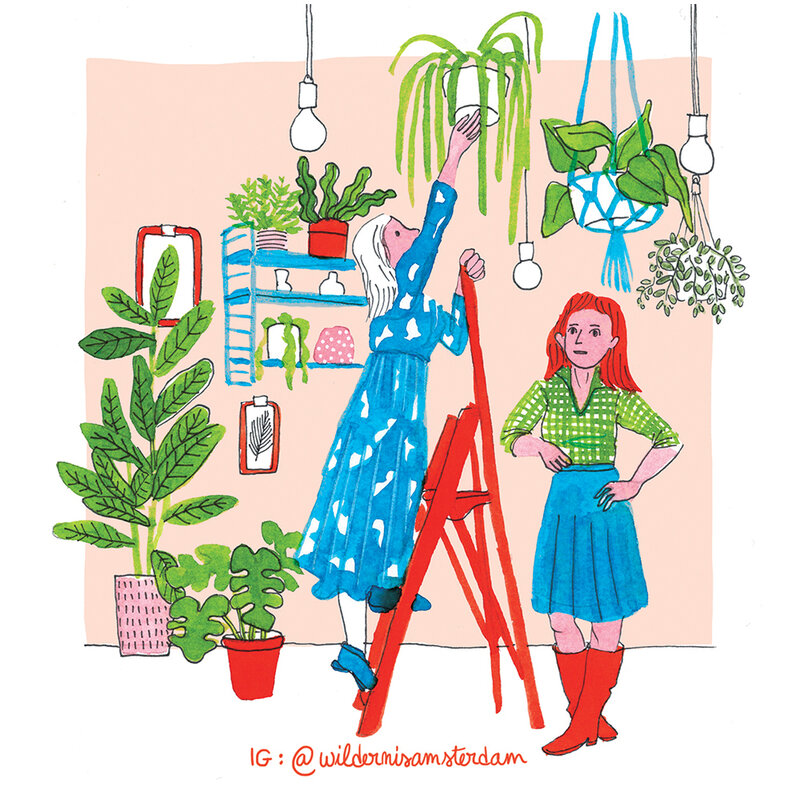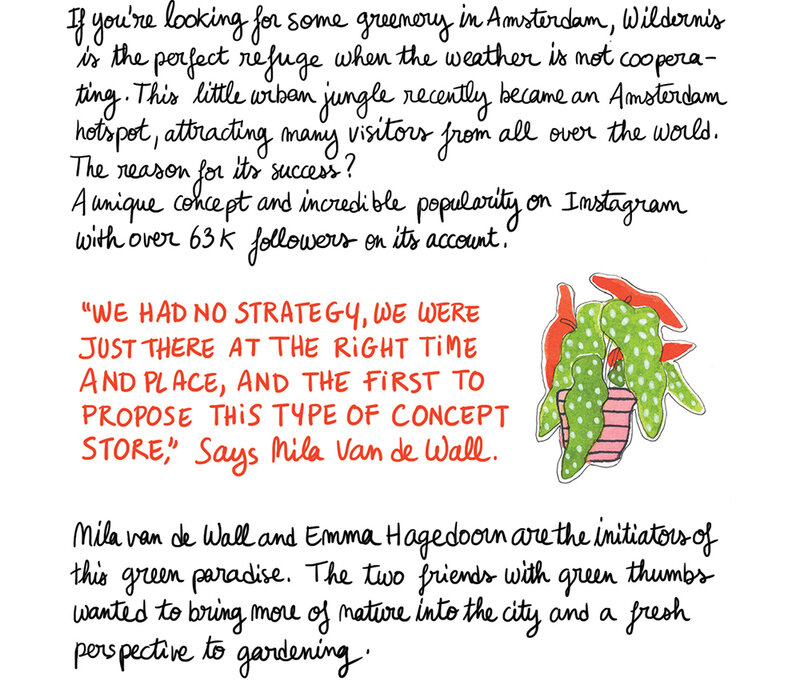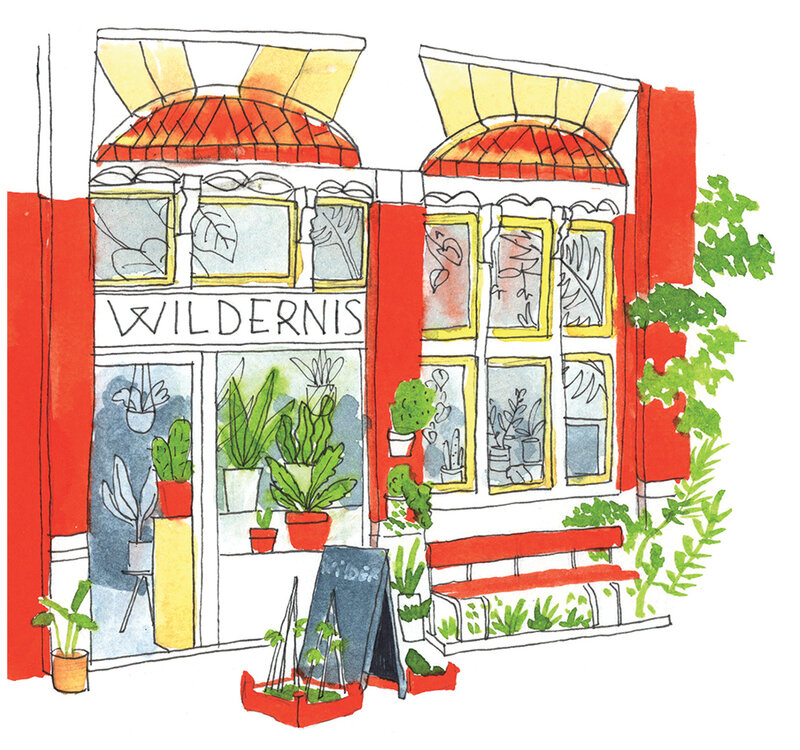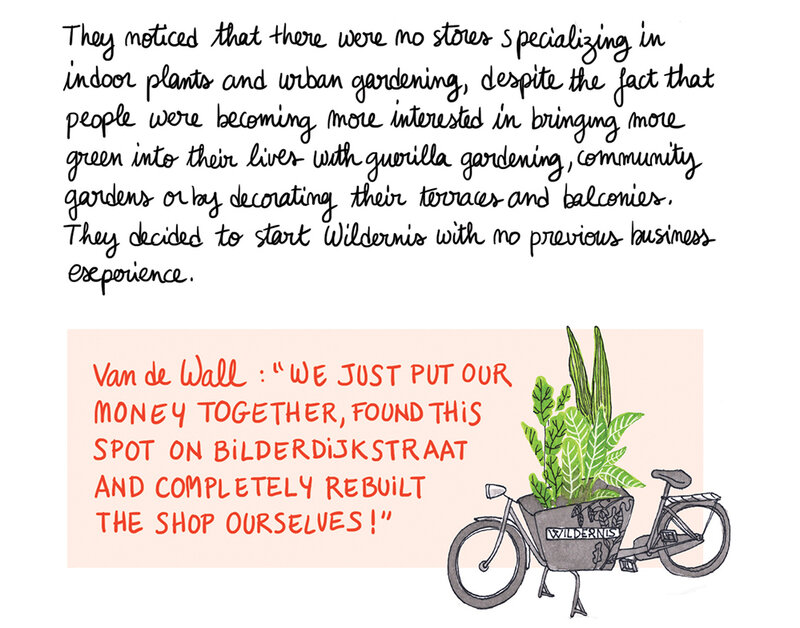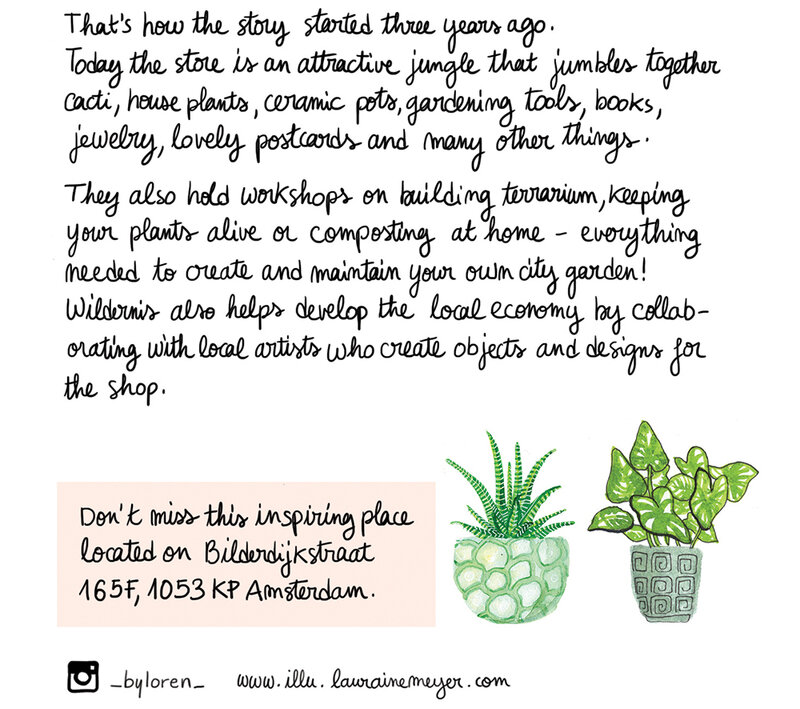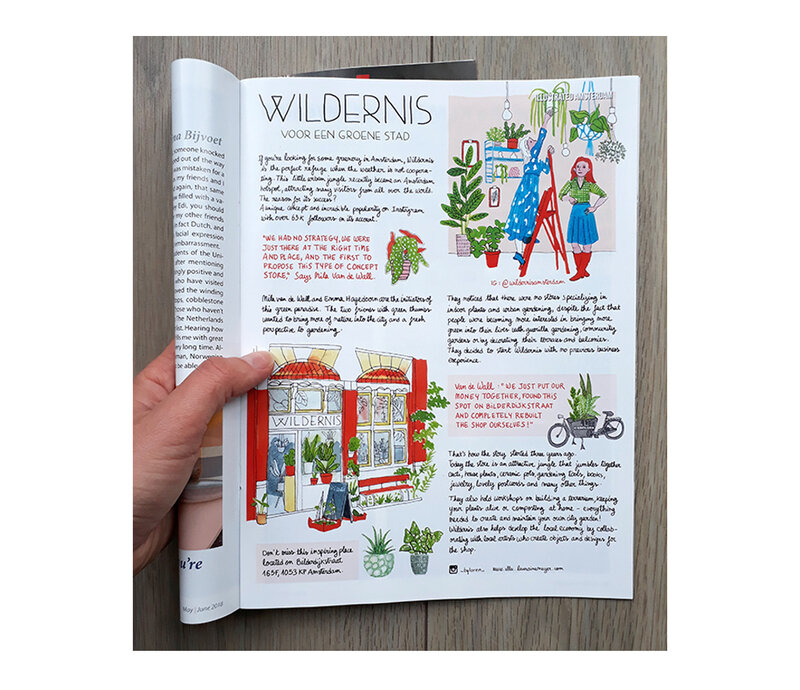 11 décembre 2017
I was asked by the beautiful plant shop Wildernis, in Amsterdam, to do their window drawing.
I got inspired by the impression of jungle and cosy house that you can feel inside the shop. I also created a series of postcard with the same design.